Specialized Care for Children's Eyes
Your child's learning and development are deeply connected to their vision, both academically and socially. They rely on different aspects of their vision when they're learning to read and write, when they're drawing or playing, and simply when they're moving through the world.
Your child might not be able to explain problems with their vision, so an eye exam is the best way to identify anything that might be affecting their eyesight.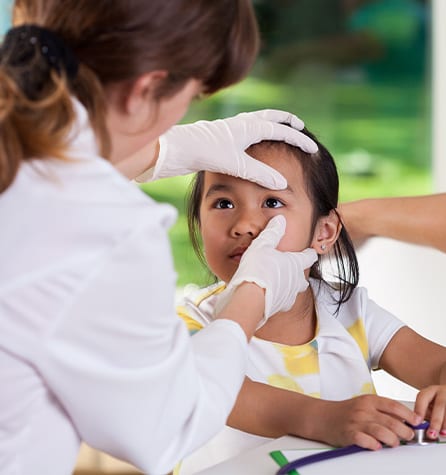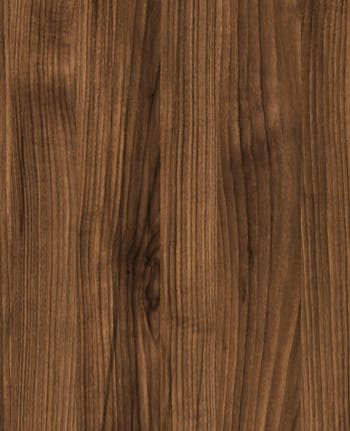 When Does My Child Need an Eye Exam?
The Canadian Association of Optometrists recommends children have eye exams every year once they've started school.
Children should have their first eye exam between 6 and 9 months old and at least one eye exam between 2 and 5.
If your child shows any new visual symptoms or you're concerned about their vision, please don't hesitate to give us a call or book an appointment.
What to Expect During Your Child's Exam
In your child's eye exam, we test the clarity of their vision, how well their eyes work together, their pupils' response to light, their depth perception, and their colour vision. We also test for refractive errors like nearsightedness or farsightedness well before the child can recognize the letters on an eye chart.
We'll also assess your child for common childhood vision concerns, including crossed eyes (strabismus) and lazy eye (amblyopia). Both conditions are best treated at a young age; kids won't grow out of them on their own.
Myopia Control
Nearsightedness, or myopia, is the most common refractive error in the world. It affects about 30% of Canadians and begins developing as early as ages 6 or 7 years.
While nearsightedness can be corrected with traditional glasses, it's also possible to slow its progression in children so they can enter adulthood with a lower prescription. This is done through specialized contacts or glasses made especially for myopia control.
Learn about our myopia control options.
Vision Therapy
Vision therapy is a customized treatment program made up of exercises and activities—even including specially designed video games—that teach the eyes and brain to work well together.
We may recommend vision therapy as part of treatment for crossed eyes or lazy eye or to enhance a child's eye coordination, focusing, and eye movement accuracy.
Signs to Watch For
Any of the following could be a sign your child is having difficulty with their vision:
Rubbing their eyes frequently
Avoiding reading or losing their place while reading
Short attention span
Complaints about being tired
Difficulty remembering what they read
Covering one eye
Reports of double vision
Convenient Location,
Hours To Fit Your Schedule, Direct Billing

Our Address
9-1025 Talbot Street

St. Thomas

,

ON

N5P 0G8
Our Hours
Monday

:

8:00 AM

–

5:00 PM

Tuesday

:

8:00 AM

–

6:00 PM

Wednesday

:

8:00 AM

–

6:00 PM

Thursday

:

9:00 AM

–

7:00 PM

Friday

:

8:00 AM

–

4:00 PM

Saturday

:

Closed

Sunday

:

Closed